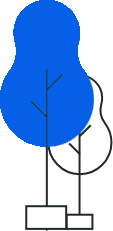 If you're ready and set to invest in a tree service franchise, your next step is likely figuring out which one. Just like buying a new car or home, deciding where to invest should not be taken lightly.
You're going to need all the info you can get, and that includes the financial performance of the franchise's locations already operating, your own financials, how much can you expect to get back on your investment, the benefits the franchise offers (like exclusive territory, discounts, help with training), and much more.
The best franchise review sites offer insight into the satisfaction of each franchisee, the performance, and the requirements and cost as well. satisfaction and engagement of your franchisees, employees, candidates, and customers. We can help you here look for the best tree service franchise, with full transparency and an explanation fo what to look for.
What You Need to Know
About Each Franchise Brand.
Franchising is another way in America to invest. Unlike stocks, it's not a passive investment and you can work hard to get better results than just waiting for the markets to go your way.
The International Franchise Association reports that 4% of all small businesses in the U.S. are franchises, generating more than $2.1 trillion in revenue and employs up to 18 million Americans. Simply put, franchising is a key piece of the American economy.
You'll need an average of $250,000 to start a franchise, although a tree service franchise might ask you between $100,000 and $200,000. The average royalty fees paid by franchisees range from 3% to 6% of monthly gross sales.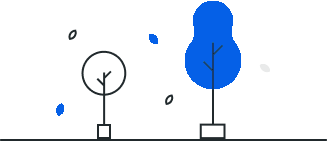 Consider all




Pros & Cons
Be careful with a lot of franchise review websites, because they aren't always truthful, or more specifically, aren't giving you the whole picture. The main things to consider when looking for a franchise brand are:
If the brand's products or services go with your own personality and goals. Managing a restaurant franchise is not the same as managing a tree service franchise, not in terms of sales, customer service, investment, and more.
Your skills will also play an important role in deciding which brand to chose. Write down in a legal pad all your qualities and skills and maybe even what you want to learn from having a franchise. Don't go chasing flashy brands, and always go with what you already decided after writing your own pros and cons.
The franchise's financial performance, which is available through their Franchise Disclosure Agreement (we'll get to that later), is going to be a key deciding factor as well.
Your own financials will help you determine what kind of franchise is within your reach. Don't overextend your finances just to get that big famous franchise you want. You might have to settle for something smaller, but will, in the long run, be much easier to manage and that means a better return of investment.
Just how much does a brand offer in terms of help starting up? Do they pay for your training? Uniforms? Do they take care of the marketing? Help you with your business loan? Just make sure you don't go for the cheapest just for the sake of saving a few bucks. That might cost you more in the long run.
Franchisee Owner




Input, Feedback,




& Testimonials
Legally, all franchisors must have a detailed monthly and even annual report that lays out the performance of the franchise itself and of its locations. Don't be afraid to ask for all of that information before even agreeing to meet in person with the franchisor. Ask for testimonials from other franchisees, reports on performance, and more. One particular document, the FDD, is going to be especially helpful to any prospective franchisee.
It's the presale Franchise Disclosure Agreement (FDD) is a document that all franchisors must have and provide to prospective franchisees that want to make an informed decision about their new investment. It's handed over to the potential franchisees at least 14 days before signing any franchise agreement (which also has to be handed over seven days before signing it). It has to be understandable, written in plain English, and with terms and rights clearly laid out.
Everything from franchise fees, franchise royalties, to the territory and even financial performance representations (FPR) of current franchise locations must be there.
The FDD also has the phone numbers and contact info for all of the franchisees, so you can call them up and ask them for objective information about the brand.
While the FPR is the only item on the FDD that isn't mandatory, all decent and respectable franchises offer it in their FDD. These are the reports about just how well the franchise is doing throughout its locations. The more detailed, the better, but as we mentioned, it's only voluntary. And be warned: it's not a promise that your location or locations will be a surefire hit, but it goes a long way to help you decide.
Ratings and Reviews of




ALL Tree Service Franchises
Here's you'll find a list of some of the best tree service franchises in the nation.

Monster Trees
Monster Trees says to you: Welcome To Freedom, or W.T.F. for short. Owning a tree service franchise means you can spend more time in the Great Outdoors, freedom from having to worry the internet is going to replace you, and you won't have to worry that there won't be a market for tree services in the future. Trees will always be around and there's always going to be a need to manage them!
Unlike many franchises, we gladly provide you with a copy of the Monster Tree Service Franchise Disclosure Document (FDD), including the detailed information of our current franchises recorded in the Financial Performance Representations (FPR). Just ask us for it through our website or call us at 215.795.4816.