Own a Crime Scene Cleanup Franchise
Crime scene cleanup franchises are becoming more popular as the need for their services increases. The industry is highly specialized, and the cleanup crews must be well-trained to handle the situations they may encounter. They must have the ability to work discreetly and quickly while also ensuring that the scene is completely sanitized and safe for individuals to return to.
When a crime occurs, the aftermath can be both emotionally and physically challenging for the individuals involved. One of the many tasks that are necessary to clean up the scene is often left to a professional cleanup crew. These teams are trained to clean up blood, bodily fluids, and other biohazardous materials that may be left at the scene. If you have ever considered starting a business in the cleaning industry, a crime scene cleanup franchise might be the perfect opportunity for you.
As a franchise owner, you will have access to a wealth of resources and support from the parent company, including training programs, marketing strategies, and ongoing guidance. This will allow you to establish your business more efficiently and start generating profits in a shorter amount of time.
Talk to an industry expert
Sign up below to get started!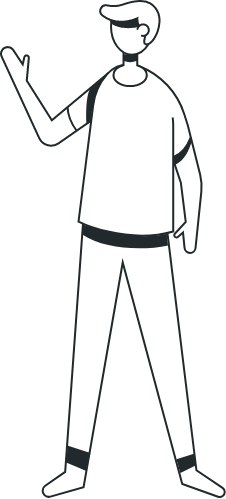 One of the benefits of owning a crime scene cleanup franchise is the flexibility it provides. You can choose to work full-time or part-time, depending on your schedule and personal preferences. Additionally, the franchise model offers a lower risk factor than starting a business from scratch, as you will be working with an established brand with a proven track record of success.
A crime scene cleanup franchise can be a rewarding and lucrative business opportunity for individuals who are interested in providing a valuable service to their community. If you have a passion for helping others and are looking for a way to make a difference, this may be the perfect franchise for you.
What is a Remediation Company?
Firms that specialize in offering practical solutions to heal or halt various problems affecting a particular industry segment are known as remediation companies. These businesses may specialize in a specific area, such as mold or environmental risks, or they may hire a hardworking team of specialists to handle all of your needs.
What is Biohazard & Crime Scene Cleanup?
The technique of safely eliminating biohazardous waste is known as Biohazard Cleanup and Crime Scene Cleanup.
Biohazard and crime scene cleanup may appear complex, but it is applied in various situations and sometimes in a more straightforward manner than you think. When the police clean up a crime scene—for example—they engage with these suicide or homicide cleanup services. Blood, body fluid, human or animal waste, human or animal remains, chemical spills, and other biohazard situations are also part of the services offered by a biohazard cleanup.
Simply put, whenever you are dealing with potentially hazardous materials or biological contamination such as blood spills, you should seek expert help for trauma scene cleaning rather than attempting to handle the situation alone. A police officer involved would recommend contacting a Biohazard & Crime Scene Clean up.
Some precautions and measures must be followed during the biohazard or suicide cleanup process. Biohazard Cleanup is a job for experts who have been trained and qualified to eliminate biohazards scientifically and safely while wearing protective gear.
Below, we'll go over some examples and a biohazard cleanup scenario.
Blood and Bodily Fluid Remediation
Bloodborne pathogens can be found in blood and body fluids, leading to sickness and infectious disease contmination. Potential bloodborne infections can make individuals sick months (or even years) later when blood and body fluids become trapped in floors, walls, and even ceilings.
Virus Decontamination & COVID Disinfection
Bacteria and viruses can cause fatal diseases; luckily, vaccines and therapies are available to combat them. In addition, the Biohazard cleanup services are made to protect people's lives and the community from Anthrax, West Nile Virus, SARS, and others. Biohazard cleanup comes in various sizes and shapes, but one thing is constant: cleaning up biohazard scenes necessitates a qualified technician and competent crew.
The CDC categorizes biohazards based on how much harm they can cause:
Level 1 means they pose minimal threat to humans (E. coli)
Level 2 means they cause moderate harm to humans (HIV)
Level 3 — High-risk pathogens that can become airborne (tuberculosis)
Level 4 — Life-threatening pathogens with no known treatment (ebola)
Hoarding Cleanup
Hoarders, or people with a tendency for hoarding too much in their homes, pose a danger to their health. The longer a hoard accumulates and develops, the more likely it is to find harmful or toxic items. As the hoard grows, residents will find it more difficult – if not impossible – to reach garbage cans or even utilize restroom facilities. As a result of these hoarding situations, garbage (including discarded food), human waste, and the decomposition of dead animals, animal feces are frequently seen in hoards. Insects and animals like rodents may be drawn to it, resulting in more animal waste and the potential for disease spread.
So first responders will likely seek help from hoarding remediation and deceased animal recovery to prevent any harmful elements from spreading. They will also go into sanitation.
So Much More…
Other cleaning services provided by Biohazard Cleanup Franchises are:
Cleaning tear gas and pepper spray residues.
Cleaning fire extinguisher residue.
Cleaning of methamphetamine labs.
Fingerprint powder.

Some Common Biohazard Cleaning and Remediation Scenarios
Police Requesting Crime Scene Services
A biohazard cleanup team is frequently called in by a police officer or first responders to assist with crime scenes (bloodborne pathogens), unattended deaths, accidents, murders, and suicides.
Homeowner Requesting Cleanup After Someone Died On the Property
After traumatic events such as an unattended death, fluids spilled after death can sometimes transmit blood-borne infections, a rotting body can be considered a possible biohazard. As a result, all cleanup after death should be left to a biohazard remediation company.
Sewage Backup and Spills
If not appropriately managed, sewage backups—including waste can quickly become exceedingly poisonous and deadly. Chemical spills and mishaps are prevalent in home and business settings, and they can happen anytime.
A Property Has Mold Problems That Require A Professional Remediation Crew
Mold remediation refers to all steps involved in removing dangerous mold growth. Depending on the nature and location of the mold, it may include mold testing, removal of contaminated materials, demolition, sanitizing, containment, and mold cleaning.
Define Your Biohazard Clean Up Services

Naturally, like with any business, you must establish a strategy for how you want your organization to function. The extent of your business will be detailed in your business strategy. Before answering these questions regarding your new firm, you'll need to do a lot of research on your local market and competition. You'll need a specific plan if you want a business loan or other sort of start-up capital.
Accident/death cleanup, vehicle decontamination, odor control, filth/hoarding cleanup, disinfection services, meth lab testing and decontamination, mold remediation, tear gas remediation, and many other biohazard cleanup services are part of this industry. As you can see, this is a firm that provides a practically infinite number of services—adding to the revenue stream—and goes beyond a simple crime scene cleanup company.

Get Your Licensing, Registration, and Certification
Contact your local small business administration agency or county clerk's office for license information. International Revenue Services can help you obtain an employer identification number (IRS). Make sure to register your crime scene cleanup company with the secretary of state's office and get business insurance. Remember you are not starting a simple cleaning company. Each state has its biohazard cleanup laws, so before you start your recovery and suicide cleanup company, make sure to check with your state's laws.
Get Insurance To Protect Your Business

What if you cause harm to a customer's property? Are you using chemicals that can stain or affect the area? It is best to consider insurance when you calculate the costs needed to set up a biohazard control business.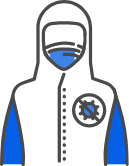 Get The Appropriate Biohazard Control Equipment
To plan your costs for each project, you'll require an equipment list. Your crew's gear should ready them to wipe up the blood and other bodily fluids. You'll need to include the following:
Personal Defense Equipment (PPE) (PPE), such as glovess respirators, masks for the face, goggles, and other types of barriers between you and the bodily fluids present on the scene.
Disinfecting items.
Containers for storing and disposing of garbage.
The type of gear you'll need is determined by the weather and the threat you're facing. Also, you can look for biomedical waste disinfectants that have been approved for usage. Hospital cleaning supplies retailers should provide the goods you need for your business.
How To Start a Biohazard & Remediation Business?
Setting up a biohazard cleanup company requires meticulous regulatory compliance and testing. The Occupational Safety and Health Administration (OSHA) needs to certify you in handling hazardous products to work in this profession.
Although a college diploma is not essential, specialists recommend that you have prior law enforcement or emergency medical services experience to better prepare you for the types of crime scenes and other biohazard situations they may hire you to clean.
In addition, to remove trash from the scene, you'll most likely need to cooperate with a medical waste transportation provider. Coordinate with that company to determine the types of garbage containers you'll need.
To prevent fines from local governments and putting others at risk, do not dispose of biomedical waste in regular trash containers.
Requirements:
Most states do not require specialized certification in biohazard cleanup service. However, you and your colleagues will need to be trained to handle the chemicals you encounter. For example, anyone who comes into touch with infectious human biological substances such as blood, saliva, or other bodily fluids will complete OSHA Bloodborne Pathogens Training. You'll learn how to work safely with the chemicals used for clean-ups as well as OSHA standards governing Hazard Communication.
If you're cleaning up illegal drug labs, the training you'll need is determined by the local authorities' standards. They may regard drug labs as hazardous waste sites, in which case OSHA's Hazardous Waste Operations and Emergency Response training would apply.
OSHA training gives you an advantage in the job market because it shows clients that your staff knows how to make crime scenes safe for unprotected people to return to. Your personnel will also be safer while interacting with bodily fluids and the infections they can carry if they are adequately trained.
How to Grow a Biohazard Clean Up Business
Recognize your costs.
When it comes to pricing, it's crucial first to determine all of your costs and then mark up biohazard cleanup to account for profit.
Set sales targets.
Create revenue targets + how much profit you want your cleanup firm to make when establishing the price of your biohazard cleanup service.
Great Content Should Be Published
Finding keywords is vital, but Google also ranks your site depending on the content you provide, as this is what your customers read and engage with.
Quantity and consistency
Quality is vital, but it should be the baseline for all of your content and work. That said, consistency in everything the business does can be more crucial.
Projected Profits For a Biohazard Clean Up Business
Earnings in the Biohazard Control Business are solid revenue. For starters, the average cost of biohazard cleanup is $3,750. In addition, prices vary greatly depending on the circumstances, so there's always the chance of getting hired for higher-cost services. Biohazard cleanup costs vary more than other restoration services because no two instances are the same. If you buy a biohazard cleanup franchise, it can lead you to be a part of a multi-billion dollar sector.
Are you an entrepreneur looking to start a profitable business and get constant income? Then the Bio Hazard Clean Up Control Business is for you.
Conclusion: Why Biohazard Cleanup Is a Good Investment
Death scenes, as well as other biohazard accidents, occur daily. Homeowners and business owners require a biohazard emergency cleanup service when tragedies or incidents like these happen. By joining the Biohazard Control Business, you can gain experience in testing methods, procedures, and proven tactics for business success while the industry is still in its infancy and make a good investment out of it. Next are the main advantages of investing in a Biohazard and Crime Scene Cleanup Franchise:

Continual Demand
Even if you think there won't be as much demand by being a young niche sector, biohazard cleanup services have risen to the level of getting continual need, as it's still a growing business that's not overflowing with locations. This is the perfect time to invest!

Recession-Proof
A recession-proof asset, company, industry, or other entity is thought to be economically immune to the impacts of a downturn. Recession-proof equities are added to investment portfolios to protect them from economic downturns, which could signal the start of a recession.

Minimum Investment
As mentioned above, starting a control business requires a minimum investment of approximately $60,000, with a franchise fee of around $30,000.

Most Local-Level Government Utilizes Independent Corporations
That's right, even if there's an inevitable competition between franchises and franchisees, no one is left without work to do. Plus, most local-level governments prefer to hire independent corporations to fulfill all biohazard-related issues.
If you're interested in growing your Biohazard Clean Up Business, we will help you with all your requirements, from any documents like a franchise disclosure document to becoming the next successful, compassionate and happy franchise owner. We help you by providing biohazard cleanup services with empathy. Request info below and start now.
For further information on how to proceed with your biohazard cleanup control franchise investment, please contact our hardworking team at Franchising Path, where you'll get a personalized and free consultation on all your doubts and options regarding the buying of a biohazard and crime scene cleanup franchise. Contact us today! Let's build a profitable future together.