Top Tree Service
Franchises
Sometimes, all you need is a tidy list to help make your mind up, for any decision. So we'll leave you with the top tree service franchises in America.
Choosing the right tree service franchise takes some time and research, so we've compiled some of the most important aspects about each brand, from net worth requirements to areas covered.
It's an almost $20 billion industry that has enormous opportunities for growth. It is still a highly specialized industry that not any landscaping entrepreneur can do without first approaching existing experts like tree service franchise consultants or franchisors.
The tree service industry can seem like an easy investment at first because sometimes all you need might be only a pick-up truck and some trimming equipment, but it's a very regulated and injury-prone business that you can't do it alone without any experience, so partnering with a franchise can be the best idea if you want to enter the industry.
Talk to an industry expert
Sign up below to get started!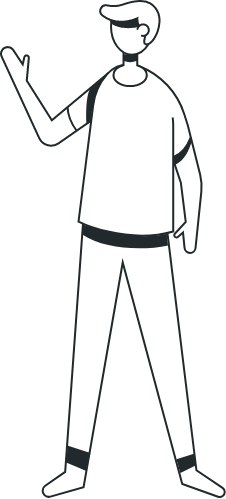 Understanding the




Rankings
Like we've said, a tree service franchise is both an exciting and worthwhile investment, but also something that's hard to do without an expert hand guiding you and training your team.
Key Factors in How We Choose
We offer some key factors on how to choose a tree service franchise.
Cost and Fees of Each Franchise
A tree service franchise might not require a fancy location, but it does require a large investment in equipment, training, and materials, so this is a very important factor. A franchise will ask you for an initial fee to buy the rights to use the brand and will also ask you for a minimum amount of capital and net worth on your behalf, in order to prove you can take on the cost of setting up a new franchise location. So, it's good to rank brands based on how much they ask upfront.
Training & Support
Like we mentioned, training and support are essential for you to start offering tree services in your area. It's a very specialized industry, and a good franchise will offer the best training possible for you to be ready and comply with local laws and regulations when it comes to tree services.
Size & Growth
The pace with which the tree service franchise has been growing can indicate many things, depending on other factors. If it's a new franchise and is only just growing, maybe you should be more cautious, but it might also mean more rewards for your investment. An already big franchise can mean it's more expensive to get in, but a surer bet.
Branding
Just how much help will the franchise offer when it comes to branding and marketing? We rank them based on this. It's a cost that many forget about when choosing the best brands. They need to offer help with uniforms, signage, traditional and digital ads, etc.
Financial Strength & Stability
The all-important FDD is a must, and we make sure the franchise can provide it to you if you ask for it. And you should! It will tell you the current financial strength of the company and each of its franchise locations.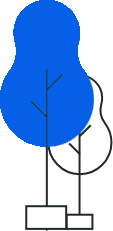 Tree Service
Franchise List
Monster Trees
Monster Tree Service offers full-scale tree pruning and removal services, including: tree pruning and trimming, tree removal, stump grinding, shrub maintenance, emergency services, plant healthcare, and various secondary services.
Founded in 2008 in Fort Washington, PA by Founder and CEO Josh Skolnick, Monster Tree Service is the first and only national franchise brand serving the $17 billion tree care industry. Over the past decade, Skolnick has aggressively built Monster Tree Service into a thriving national franchise system working day and night to build the company into a $10+ million business with 22 franchised outlets in 13 states (with 50 total open or in development) throughout the country. Each Monster Tree Service franchised outlet offers full-scale tree pruning and removal services, including tree pruning and trimming, tree removal, stump grinding, shrub maintenance, emergency services, plant healthcare, and various secondary services.
Davey Trees
Davey Tree Expert offers residential tree and lawn services, commercial landscape service, utility solutions and environmental consulting. It operates under two segments: residential and commercial, and utility. It is employee-owned and the biggest tree service company in the United States. Also, it is the oldest and was the first tree service company in the country, having been founded in 1880.
Mother Earth Tree Service (Canada)
Franchise Opportunities. Mother Earth Tree Services Inc. is looking for ethical, hard-working people to begin a new tree operation in a per-population of 150,000 people in direct areas of service (absolutely no border crossing and must maintain strict standards for one another's area of work). PAY NO FRANCHISE FEE!