Ready to Own a Franchise?
Buying a franchise is a good way of setting up a business if you've never owned one, or it can be a good way of entering a new industry or business sector with help from an established brand. If you want to open a new location on behalf of a franchise, you need to first prove you can cover the cost, along with paying the fees or rights to use the brand. You are not a co-owner of the company; you only acquire the right to use the business model and must follow a certain set of rules, procedures, and plans, although you can also add innovations to the franchise in order to look for a profit margins opportunity.
Suppose you're interested in a tree service franchise. In that case, this guide can help you with basic information like the steps, how to qualify, explain about fees, royalties, agreements, profit expectations, and much even the pros and cons.
Talk to an industry expert
Sign up below to get started!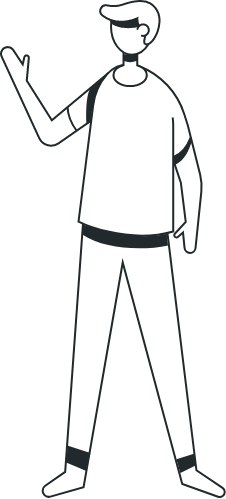 Top Tree Service Franchises
Sometimes, all you need is a tidy list to help make your mind up, for any decision. So we'll leave you with the top tree service franchises in America.
Choosing the right tree service franchise takes some time and research, so we've compiled some of the most important aspects about each brand, from net worth requirements to areas covered.
It's an almost $20 billion industry that has enormous opportunities for growth. It is still a highly specialized industry that not any landscaping entrepreneur can do without first approaching existing experts like tree service franchise consultants or franchisors.
The tree service industry can seem like an easy investment at first because sometimes all you need might be only a pick-up truck and some trimming equipment, but it's a very regulated and injury-prone business that you can't do it alone without any experience, so partnering with a franchise can be the best idea if you want to enter the industry.
Understanding the




Rankings
Like we've said, a tree service franchise is both an exciting and worthwhile investment, but also something that's hard to do without an expert hand guiding you and training your team.
Key Factors in How We Choose
We offer some key factors on how to choose a tree service franchise.
Cost and Fees of Each Franchise
A tree service franchise might not require a fancy location, but it does require a large investment in equipment, training, and materials, so this is a very important factor. A franchise will ask you for an initial fee to buy the rights to use the brand and will also ask you for a minimum amount of capital and net worth on your behalf, in order to prove you can take on the cost of setting up a new franchise location. So, it's good to rank brands based on how much they ask upfront.
Training & Support
Like we mentioned, training and support are essential for you to start offering tree services in your area. It's a very specialized industry, and a good franchise will offer the best training possible for you to be ready and comply with local laws and regulations when it comes to tree services.
Size & Growth
The pace with which the tree service franchise has been growing can indicate many things, depending on other factors. If it's a new franchise and is only just growing, maybe you should be more cautious, but it might also mean more rewards for your investment. An already big franchise can mean it's more expensive to get in, but a surer bet.
Branding
Just how much help will the franchise offer when it comes to branding and marketing? We rank them based on this. It's a cost that many forget about when choosing the best brands. They need to offer help with uniforms, signage, traditional and digital ads, etc.
Financial Strength & Stability
The all-important FDD is a must, and we make sure the franchise can provide it to you if you ask for it. And you should! It will tell you the current financial strength of the company and each of its franchise locations.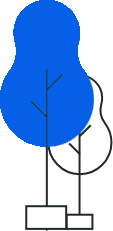 Starting a Tree Service Business
Want to start a franchise?
A tree service franchise offers a lot of high-profit margins which each service, as it does not need a massive amount of investment in real estate or equipment compared to other industries like food or human services, and it does not suffer from any market saturation. It's worth mentioning that with the tree services industry growing to more than $20 billion a year, there's no danger of saturation any time soon. Of course, the tree trimming business requires investments like in insurance for workers and properties, a municipal and state license, and other considerations, but in general, it's a less expensive venture than other franchises.
We have compiled a list of tree service franchise options available at your disposal.
How Much Do Tree Service Owners Make?
The tree service industry is a highly profitable industry, and within several months or even weeks of being established, you will notice this. The owner of any tree service franchise is happy to provide a detailed description of what they earn and the financial health through its Franchise Disclosure Document (FDD). Some of the best franchises even include the Financial Performance Representations report, which offers detailed information from all franchise locations; the average, high, and even low performing franchise locations.
If you're worried about regulations and dangers, don't. It's true that the tree trimming business is still a highly specialized industry that not any landscaping repair enthusiast can do without first approaching existing experts about it. But once that barrier is crossed with basic training from a certified arborist working for the franchise, you become a leading tree service industry player among homeowners and property owners in your local market.