Owning a Lawn Care Franchise



The lawn care and landscaping business represents an almost $80 billion industry in the country, every year. And business opportunities will only keep growing, even after a recession and pandemic, because property owners are constantly looking for ways to secure the value of their property, and landscaping and lawn care are one of the easiest ways to do it.
Franchise opportunities in the lawn care industry are extremely valuable for this reason. It can be a constant revenue stream, with high customer retention rates; almost 80% of customers earn your trust and keep coming back. Whether mowing lawns or helping with a garden's fertilization, lawn care is a business opportunity or franchise opportunity that can be both fulfilling and profitable, giving you the time you need to spend with family and friends.
Talk to an industry expert
Sign up below to get started!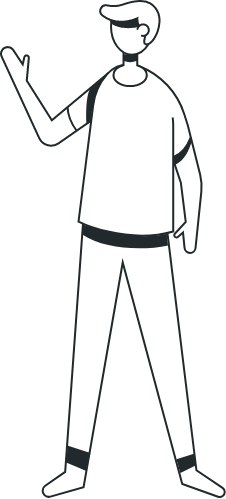 What is Lawn Care?
A lawn care definition is sometimes hard to pin down because many companies blur the lines between their landscaping and lawn care services. However, we can define lawn care here as a part of the landscaping industry but focuses on yard maintenance, as well as general lawn care and lawn maintenance on any property, either public or private. It can be a home's yard or lawn service for a shopping center. Most lawn care businesses focus on yard care like mowing grass, gardening, soil aeration, pruning, trimming, and even helping with fertilization and weed control.
Lawn Care vs Landscaping
While many companies are capable of offering both lawn care and landscaping services, and many do so, they are not the same. A landscaper who focuses on landscaping does more comprehensive work and can include a complete remodeling of your yard, from paths to irrigation, or even removing your lawn and replacing it with concrete, gravel, stone, or other surfaces.
Landscapers change the landscape of a property, while lawn caregivers can't work without a garden or grass to care for in a yard or patio, or just any area with vegetation to maintain.
How to Start a Lawn Care Business
Like any business, you need to have money and time to start and set up. The advantage of franchising over starting your own business or company is you will have help and won't have to deal with the usual problems a startup can face, like coming up with a business model, procedures, looking for suppliers, and worrying about building a brand. In the lawn care business, it helps to have some experience in the industry, either mowing grass, trimming hedges, or just having a basic knowledge of gardening. But, even if you're only just starting out in the industry, a franchise will be able to train you anyway.
Why Own A Lawn Care Business
As mentioned, the lawn care and landscaping business represents an almost $80 billion industry annually in the country. A lawn care business has a big return on investment, constant revenue streams, and big profit margins. The industry is also resilient, with landscaping, landscape maintenance and lawn care surviving several crises and any season. You can offer eco-friendly lawn care services to residential and commercial customers during draughts and then shift to more intensive lawn care other times. You will also have the advantage of having more free time than the average business owner, being your own boss and thanks to the lawn care industry not being very susceptible to emergencies. No need to worry about those last-minute calls from a client while you're on vacation with the family.
With a lawn care franchise, franchisees get to operate a business with an already sustainable and proven business model. A lawn care franchise owner can also count on an already strong and trusted brand recognition, as well as support with training, marketing resources, and even financing channels.


Brand Support
You can count on easy and reliable marketing support directly from the franchise, including trusted suppliers and creative teams.

Corporate Training
A franchise will give you all the training and guidance necessary. Experience in any industry is always helpful, but the franchise will make sure you become an expert regardless.
Is Lawn Care a Good Business?
It is. Like anything, it has its pros and cons, but overall, your own lawn care business is a great opportunity. This $80 billion annual industry is growing and resilient, so success stories and lawn care franchise opportunities are plenty. (Lawn Doctor, Lawn Care and, Weed Man to name a few.) You can offer a wide array of residential and commercial lawn care services year-round and even during crises. The franchise will also tell you the best way on how to start up, but there's little to worry about in terms of start-up costs, which is another pro. There's no retail location needed, limited equipment and infrastructure beyond the one required for doing the job, and limited initial staffing costs. You can even start by doing it yourself, or with the help of just one other employee—at least at the beginning.
Franchise owners can also look forward to big profit margins in the industry, as well as a stable and constant revenue stream, with 35 million households a year hiring a lawn care or landscaping service.
If you would like more information regarding your franchising options, contact us and schedule a call with the experienced team at Franchising Path today.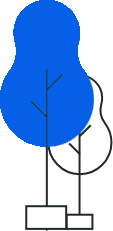 Lawn Care Business Statistics
42% of U.S. homeowners updated their existing lawn by replanting in 2015-2016. SOURCE: Houzz.
In 2016, the average spending per household on lawn care and gardening was $407. SOURCE: National Gardening Association; Business Insider.
From 2010 to 2015, households purchasing lawn care services increased 7% a year, on average. SOURCE: Garden Research.
44% of Americans hired a professional to perform any lawn services in 2016. SOURCE: National Association of Landscape Professionals.
Lawn Care Franchise Cost
Among a lawn care business ownership pros and cons, the cost of opening one is definitely a pro. Both the franchise fee and total investment price is low, compared to other industries. When you see a lawn care franchise business for sale, take the franchise opportunity and seriously consider it. Remember that most lawn care services don't require you to purchase a retail location, and most franchises offer marketing and training at no cost or affordable pricing.
Cost
The total average investment will not exceed $200,000 and can be as low as $80,000.
Fees
The initial charge of a franchise fee is low and in the $35,000 to $40,000 range.
Profit
Very high-profit margin, up to an average of 85%.