Own a Water Damage Restoration Franchise
Being a business owner is gratifying, but it can also be difficult, especially in uncertain economic times. Many small-business owners specializing in property restoration in the market find it more challenging to expand their client base and achieve their long-term objectives. However, owning a franchise makes things easier and more likely to succeed, so if you've been considering starting a water damage restoration franchise, now is the best moment to do so. With a proven business model, take advantage of the benefits of the franchise system that comes with the experience, reputation, and importance of this business in the community.
Talk to an industry expert
Sign up below to get started!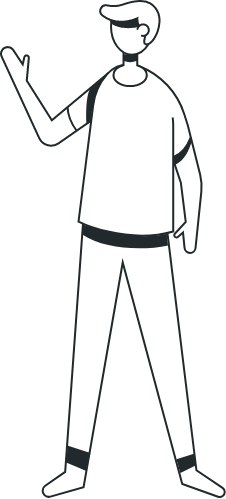 What is a Remediation Company?
Firms that specialize in offering practical solutions to a variety of problems that affect a certain segment of society are known as remediation companies. These businesses may specialize in a particular area, such as mold or environmental risks, or they may hire a team of specialists to handle all of your needs. There are many various sorts of remediation companies, but the majority of them deal with issues that people are concerned about daily, such as the environment in general and the environment on a smaller scale. As a result, environmental remediation is one of the most common forms of remediation firms.
Smaller surroundings, such as a home or business building, maybe the focus of remediation companies. These businesses may have a mold remediation specialist on staff to clean up and renovate any fungus-infested areas and water damage restoration and biohazard cleanup. They may also hire an air quality expert to guarantee that the building's occupants are not exposed to any toxins, allergies, or pollutants.
What is Water Damage Restoration & Flood Water Cleanup?
Professionals use water damage restoration to describe the entire water damage cleanup process, from start to finish. (1) water remediation, (2) water removal, (3) water extraction, (4) water mitigation, and (5) flood cleanup are all terms used to describe water damage restoration.
Water Damage Mitigation
Two different services are provided following a water incident: restoration and mitigation. Water mitigation is concerned with preventing damage, whereas water restoration is concerned with repairing it.
Water mitigation services are utilized to avoid more damage in the first place. A water mitigation firm will concentrate on removing your possessions from the water source and preventing further damage.
Water damage restoration is usually an emergency service conducted after the harm has already happened or when a disaster strikes. Specialists restore or replace elements that have been destroyed throughout the restoration process, restoring the home to its previous state.
Flood Water Cleanup
For residential properties as well as commercial properties, removing this water can be a difficult task, and it is best left to a professional to manage it. Water damage restoration and recovery entail much more than simply scooping away the visible water. Porous materials are abundant in your home, and they can easily absorb excess moisture.
Water has the ability to penetrate drywall and other materials quickly. Your home's structural stability may be jeopardized if it absorbs too much water. This is why instant action is so important, as it could mark the difference between maintaining insulation, drywall, and carpeting intact or having to replace them.
Standing water and moisture provide the ideal conditions for germs and mold to thrive. Things such as allergies, sickness, and other negative health impacts might occur as a result of being exposed to a water-damaged environment.
Water Damage Restoration And Repair
You may restore your house to its pre-disaster condition with water damage restoration. Removing standing water and returning your home or business to its pre-loss condition is the goal of a water restoration specialist.
Flood damage or any form of water intrusion can be frightening, but you must remember to act quickly to minimize more damage. Leaving the problem unattended will exacerbate the damage and increase the time to remove the water.
The structural integrity of your home may not be the only thing at risk from flooding. It can also pose a risk to one's well-being. Mold and bacteria thrive in stagnant water, which can lead to serious respiratory problems and other problems.
So Much More…
Water damage restoration encompasses the entire water cleanup procedure, from start to finish (removing water, drying items and structures, and moving restored items back).

Some Common Water Restoration and Remediation Scenarios
Sewage Backup
The most unexpected and messy sort of water damage is a sewage backlog. If sewage is streaming through your pipes and into your bathroom, call a water damage restoration company. This dangerous and unhealthy situation has to be addressed right away. Sewage contains microorganisms that can harm you, your family, or your employees, so have it cleaned up as soon as possible by a professional. Water damage restoration professionals will inspect your house for contamination, remove it, and deal with any lingering water damage using sophisticated equipment and years of experience.
Damage Caused By Storms And Other Natural Disasters
Storms and natural disasters can wreak havoc on a home's various components and can cause property damage. It could cause water damage to your interior by weakening your roof, foundation, or siding. Your roof becomes subject to leaks when there is a lot of rain and strong winds. Water can get inside through holes in your roof or at the intersections of your property, which can cause damage to your walls, ceilings, floors, and valuables. However, even if your roof is impervious, precipitation can still cause damage. Your ground level is vulnerable to harm when storms deliver enough rain to induce floods.
Heater or HVAC System Leaking
It might be perplexing when you observe water damage or standing water in your home or company, despite the weather outside being clear and dry. You may have leaking appliances if this is the case. Water damage is commonly caused by dishwashers, washing machines, and water heaters. If any of your appliances break down, they could cause a leak, jeopardizing the structural integrity of your home or causing harm to your valuables. You should hire a professional water damage restoration company if this happens to you. You might think that simply drying the area with a towel and wiping up the debris is enough, but the water could have caused harm to the surrounding wood. The problem will persist and worsen unless expert water damage restoration is performed.
Burst Pipe That Can Cause Structural Damage
Those connected to your plumbing are among the pipes that could break and cause water damage. If you run with good luck, the problem will be minor and can be remedied quickly without causing too much disturbance to your daily routine. However, this isn't always the case. Depending on where the pipe and leak are located, you may not notice any issues until the problem has become serious. Water may pool in hard-to-reach or often-overlooked spots as a result of broken pipes, increasing the risk of wood damage and mold growth.
Humidity Buildup That May Cause Mold & Mildew Growth
Mold and mildew just require a damp, moist environment as well as organic material to grow and thrive. Mold can form in a home due to a variety of sources of moisture, including roof and foundation leaks, excessive indoor humidity, overflowing washing machines, and more significant floods.
Define Your Biohazard Clean Up Services

The IICRC certificates are divided into 28 categories, each of which covers a different set of services or duties. IICRC-issued manuals are also available for purchase for professionals in their area who want to stay up to date on a variety of remediation and restoration jobs. Water Restoration Training (WRT), which is widely available in all states, is the one course that every contractor should do.
Although IICRC certification is not needed, many professionals seek job referrals and recommendations from insurance adjusters and brokers. Because of their knowledge and industry qualification, IICRC-certified personnel are more likely to be sought out by claims adjusters and insurance agents.
Most organizations may not refer your company to a customer if you don't have certification. Customers can access and identify certified professionals in their particular state by searching the IICRC website for IICRC-certified businesses.

Get Insurance To Protect Your Business
You must obtain company insurance that provides adequate coverage for this area of employment. If you live in one of the US states where a mold remediation license is necessary, you'll need to provide proof of a certain amount of insurance before you can get one. Talk to an insurance representative about your company's needs, regardless of where you live.
What happens if your client still has mold or water damage after you've completed your work? What if one of your employees becomes unwell as a result of exposure to mold? It's possible that one of your company's trucks will be involved in an automobile collision. The possibilities are wide and unlimited, ranging from discomfort to robbery to death.
Insurance protects your company, but incorporating your company also protects your personal assets.
Get The Appropriate Water Restoration Equipment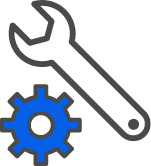 Starting an appropriate water damage restoration business can be expensive, especially if you include administrative expenses, vehicle purchases, and IICRC training. A major portion of your budget will go toward purchasing the equipment, even if it is used. The most critical equipment should take precedence over the rest of your budget.
The following are basic equipment you need to consider having before starting your water damage restoration business.
Water Damage Drying Equipment
Don't overlook or undervalue the importance of having the correct water damage restoration tools. Diagnostic tools and drying equipment will allow you to compete and deliver restoration services quickly and efficiently and restore homes and/or businesses to a pre-loss state.
Moisture Meters
A moisture meter should be carried about at all times by WDR contractors. You can measure, map, and discover moisture damage on a variety of surfaces using moisture meters. They aid contractors in finding all levels of wetness and devising the best drying strategy. To help with carpet, sheetrock, wood, and tile dryness estimations and other construction projects, moisture meters are sometimes used by moisture-metering companies.
Air Movers
Contractors can save time and money by using rotomolded air movers and water damage fans. These fans are easier to transport, store upstairs and require less upkeep than standard metal models. Combining several air movers with a single dehumidifier in each area ensures that the air is circulated and dried correctly. Axial fans (for ventilation and direct air for top-down drying) and centrifugal fans (for drying in hard-to-reach locations such as beneath sinks, baseboards, and toe-kicks) are preferred.
Air Scrubber/Negative Pressure
Air scrubbers help to enhance indoor air quality by removing particles from the air and reducing their concentration (IAQ). Some air scrubbers have the option of ducting and negative air pressure.
Negative air machines use a vacuum to help prevent toxins from spreading to other areas of a home during flood restoration, painting, and sanding, or when asbestos or lead paint is present.
Low-Grain Refrigerant (LGR) Dehumidifiers
Compared to most other dehumidifiers, LGR dehumidifiers remove more moisture from the air because of their two-step air chilling process. The more successfully it eliminates moisture from the air, the lower the working temperature should be.
How To Start a Water Damage Restoration & Remediation Business.
Any business starts with a few challenges, but as an entrepreneur, having the correct equipment for small water restoration companies will help you have a firm footing in the industry.
Water restoration firms help homes repair water damage caused by floods or leaks and waterproof basements to prevent future problems to properties. The good thing about beginning a water damage restoration company is that you'll be providing a service that most homeowners would rather not do themselves. As a result, they're more inclined to seek out your services when they require them.
Because the restoration industry is so competitive, portraying your company as credible and trustworthy will help you attract more commercial and residential customers. You'll need a water remediation certification, a contractor license (if applicable), and enough business insurance to do so. You must also create a budget and a marketing strategy. Before jumping the gun, you should have some water damage remediation education and experience.
How to Grow a Water Damage Remediation Business
Recognize your costs.
When it comes to pricing, it's crucial first to determine all of your costs and then markup water damage restoration cleanup to account for profit.
Set sales targets.
Set up your sale target. You can create revenue targets plus how much profit you want your cleanup firm to make when establishing the price of your water damage restoration service.
Great Content Should Be Published
Finding keywords is vital, but Google also ranks your site depending on the content you provide, as this is what your residential and commercial clients read and engage with.
Quantity and consistency
Quality is also essential, but it should be the baseline for all of your content and work. That said, consistency in everything the business does can be more crucial.
Water Damage Restoration Franchise Cost
Water damage restoration franchises help home and business owners restore their property to its original form while restoring what matters most —health and safety—with sites spanning the country. It is unnecessary to have the prior industrial experience to own a franchise as the most successful franchise partners come from various backgrounds. Each skill area of the business—marketing, administrative, and technical—receives personalized instruction and hands-on experience. Owning a water damage restoration franchise comes with operations handbooks, current coaching programs, and an increasing database collection of support webinars on a variety of topics to keep you focused and on track. The following are the approximate costs of a water damage restoration franchise:

Initial Investment
Water damage restoration franchises give the opportunity to own a firm with an established business model, extensive territories, and the possibility to design a road to financial independence for a low-cost investment ranging from start-up costs $102,422 to $191,987.

Fees
Franchise Fee:
From $50,00 to $80,00

Working Capital Requirements
The financial requirements for this franchise sector are (approximately):
Liquid Capital:
Around $60,000
Total Investment:
From $120,000 to $260,000
(Hopeful franchise owners can find full details regarding everything—initial investment costs, initial franchise fee, terms, rights, etc—in the franchise disclosure document and franchise agreement.)
Projected Profits For a Water Damage Restoration Business
Franchises for water damage restoration give the chance to own a firm with an established business plan, extensive territories, and the potential to create a road to financial independence.
For minor mitigation or dry-up works, water restoration businesses charge an average of $2,500. The profit margin on this price is typically 75%. They charge $10,000 (on average) for extensive restoration work such as a rebuild, with a profit margin of up to 50%.
If you look at the numbers in detail, you'll see that you only need roughly 300 mitigation initiatives (little jobs) per year to generate $750,000 in revenue. Your annual revenue might exceed $2.4 million if you add a few more high-value assignments.
Even so, your profit may be limited in your first year of operation because you are still attempting to establish a reputation and maybe purchasing new equipment. That is standard practice in all other types of business. Following that, you can anticipate a rise in profit.
Conclusion: Why Water Restoration Is a Smart Investment.
There are a plethora of fresh business concepts available. Setting up your own water damage restoration business is an excellent choice if you're searching for a lucrative venture that takes less capital, is less sensitive to economic downturns, is both demanding, and allows you to help others.
However, success in the repair business demands effort, commitment, and forethought, just like in any other line of employment. Make a business strategy outlining your business model. Next, you'll need to get the proper tools. To get started, all you need are the bare essentials to be committed. As soon as you start making money, you can expand your toolkit and other resources.
As entrepreneurs, you should consider cooperating with local government agencies and other home improvement companies in your area in order to expand your customer base and their ongoing support (plumbers, engineers, property managers, and real estate agents) to get the best out of it.
In addition to this, you get the next benefits by choosing to own a water damage restoration franchise:

Continual Demand
Even if you think there won't be as much demand by being a young niche sector, water damage restoration cleanup services have risen to the level of getting continual need, as it's still a growing business that's not overflowing with locations. This is the perfect time to invest!

Recession-Proof
A recession-proof asset, company, industry, or other entity is thought to be economically immune to the impacts of a downturn. Recession-proof equities are added to investment portfolios to protect them from economic downturns, which could signal the start of a recession.

Minimum Investment
Another benefit of the water restoration business franchise opportunity is that it does not require large sums of money. The initial investment to pay is less than that of a home repair business, and to begin providing services, you only need a few pieces of equipment.

Most Local-Level Government Utilizes Independent Corporations
That's right, even if there's inevitable competition between franchises and franchisees, no one is left without work to do. Plus, most local-level governments prefer to hire independent corporations to fulfill water damage restoration-related issues.
 For further information on how to proceed with your water damage restoration cleanup control franchise investment, contact our team at Franchising Path, where you'll get a personalized and free consultation on all your doubts and options regarding the buying of a water damage restoration franchise. Contact us today for business opportunities! Let's build a profitable future together.