Owning a Pest Control Franchise
Insect infestations, such as ticks, and critter infestations involving small animals, pose health hazards in both residential and industrial settings. Infestations in domestic settings can cause property damage as well as health problems. Also, pest infestations or critter problems in commercial buildings can lead to the company's closing and a substantial loss of customers and revenue.
Pest control brands offer tremendous business opportunities in the franchise industry for those seeking to be their boss in a high-demand market, given the pressing need to detect and control infestations ethically, quickly, and efficiently. So the profitability of this kind of franchise business is high. These services are highly sought after by both residential and commercial customers alike due to their proven system and success.
Squirrels, raccoons, birds, moles, and hundreds of other vertebrate pests can all be dealt with using cost-effective wildlife management solutions.
Millions of dollars are spent each year to deal with nuisance wildlife and pests. Investing in the pest/critter control industry would help to improve and expand a service-based business model that includes animal disposal, exclusion, and damage repair.
Talk to an industry expert
Sign up below to get started!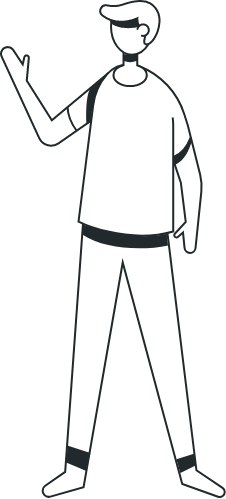 Investing in a pest franchise opportunity allows you to develop a beneficial business system that includes financing options, minimal initial investment, and of course, managing a new location for an established brand. As franchisees, you will be your own boss and have clients from residential and commercial buildings.
Take a look at the following pests/critters control franchise opportunities basic information if you want to start your own pest control company. Investing in franchise businesses can be an excellent way to jumpstart your entrepreneurial journey.
What is Pest/Critter Control?
Pest control —or pest management— is the control or regulation of a pest species, a member of the animal kingdom that has a detrimental effect on human activities. Exclusion, repulsion, physical displacement, and chemical control are all used to eliminate these pests.
Critter control aims to remove animals in the most environmentally and humane manner possible. For wildlife control, live traps may be used. By definition, the difference between critter control and pest control is specifically related to the type of species involved. The category of pests mainly includes bugs (and small rodents), and critter management includes animals such as squirrels or rats.
Wildlife Control
Wildlife management, also known as wildlife removal or critter control, is concerned with nuisance wildlife species that cause problems. These businesses usually use trapping and exclusion strategies to solve their customers' wildlife problems, but other methods may be needed in some circumstances.
The following are some of the most common critters problems that wildlife management companies deal with:
Raccoons living in a building.

Squirrels in the walls.

Bats in a vent in someone's attic.

Birds in an attic or vent.

Groundhogs or skunks.

Coyotes wreaking havoc on pets and livestock.

Snakes.

Rabbits.
Pest Control
Pest control focuses on the extermination of insects and small rodents. When it comes to pest control, many choices are available, ranging from large national corporations to small, locally run businesses. A few pest management firms even have wildlife control licenses. Pest removal firms deal with a variety of problems, such as:
Termites, ants, cockroaches, and spiders.
Bed bug extermination.
Mosquitos.
Mice and rats from homes and businesses.
Pesticides are used to deter insect problems.
How to Start a Pest/Critter Control Business
To start and set up a franchise, you'll need money and time. The benefit of franchising over starting your own company is that you will obtain assistance and will not have to deal with the everyday problems that a start-up faces, such as designing a business model, processes, seeking suppliers, and thinking about creating a brand. It helps to have some experience in the pest-critter control industry, but mostly you only need a basic understanding of the pests and critter control industry. If you're just getting started and want the complete business set up, a franchise would be able to provide you with training.
Next is a list of things to consider before starting your own pest-critter control-removal business:
Choose the pest control services you'll offer
Any franchise worth your time comes with brand recognition. Don't worry about building a brand from scratch.
Licensing, Registration, and Certification
Each state has its pest control laws. Before you start your company, make sure to check with your state's laws.
Getting insurance to protect your pest control business (and yourself)
What if you cause harm to a customer's property? Are you using chemicals that can stain or affect the area? It is best to take insurance into consideration when you calculate the costs needed to set up a business in the pest control industry.
Select the Appropriate Pests and Critters Control Equipment
After you've built your business, you'll need to think about getting the right equipment for your daily operations.
How to Grow a Pest/Critter Control Business
One of the best things about owning a pest control company is that most of the revenue comes from subscriptions. Customers pay a monthly fee to have you come to their homes or businesses and treat the structure to keep bugs out. This ongoing revenue means you won't have to worry about fluctuating cash flow as you would if you run a service with one-time customers.
Regular treatments will cost much less, but larger jobs, such as termite infestations, will cost an average of $1,000—even more. If you're called in to remove a mouse, expect to charge between $100 and $200. Since prices can vary drastically from one market to another, it's critical to research standard pricing in your region.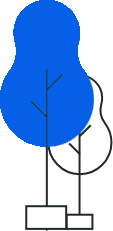 Pest Control Business Requirements
A pest control company is just that: a company. You'll need the same documents and backup that any company requires.
This covers business permits, an IRS EIN, accounting and legal assistance, and marketing materials like business cards and a website.
However, operating an extermination company requires the acquisition of specific licenses and certifications to grow. To find out what is needed to function as an exterminator in your country, check with your state.
Before you begin, make sure you are knowledgeable of the removal laws in your state. Many pest control firms will refuse to remove poisonous reptiles such as snakes and alligators. Even if you can remove them, you must do so in a humane manner, rather than killing them.
Critter Control Business Requirements
To start a wild animal removal company, and most of all, to help your business grow, you must first obtain the required business licenses and permits. A nuisance wildlife management permit would be needed at the very least. In certain states, however, additional permits may be required. Carrying a weapon and removing certain animal species, for example, also require special permits.
To manage a wildlife removal business the right way, the following licenses and permits are needed:

Nuisance Wildlife
Control Permit
A nuisance wildlife management permit from a state's Department of Natural Resources (or equivalent) is required for anyone who wants to remove wild animals as a business. Since each state has its standards, the application process varies slightly from state to state.

Permits for Hunting and
Firearms
Anyone who wishes to use a weapon to remove nuisance

Permit for Special
Animals
Special animal licenses are required in certain states to handle such animals. The Florida State Wildlife Commission, for example, only issues licenses to operate alligators to a select few.

Permit to
Import/Export
You'll need an import/export permit if you want to transport wild animals across state lines. The Department of Natural Resources will also help you get these permits. It is necessary to remember, however, that not all animals are suitable for relocation.
Is Pest/Critter Control a Good Business?
Yes, it is. The pest/critter franchises, like everything else, have their pros and cons, but overall, it's a great opportunity. This industry is thriving and growing. You can provide a wide range of programs all year long, as well as during times of crisis. The franchise will also advise you on how to start with the pest control business and the critter control business—but there are few start-up costs to think about, which is another benefit.
When it comes to pest control franchises, they mainly focus on the two most common causes of concern for homeowners: rodents and insects. Although there may be regional pests that are a greater concern for customers —depending on the area you represent. There's also the possibility of assisting people with mosquito control in their yards or coping with wildlife that wanders into neighborhoods. There is still a need to deal with unwanted insects and other animals in homes, no matter what kind of species the pest control franchise of your liking focuses on.
Since pest control is a service that people can't do without, it's a good business to invest in. Insects and rodents will always exist, and keeping them out of people's homes is important for their quality of life and health. You will profit from this fact by starting your own pest control franchise to serve the people in your neighborhood and ensure that their homes are free of unwanted pests.
The pest and critter control industry has high-profit margins and a steady and consistent revenue stream. There is no need for a retail location, there is little equipment and facilities beyond what is necessary to do the job, and there are low upfront staffing costs.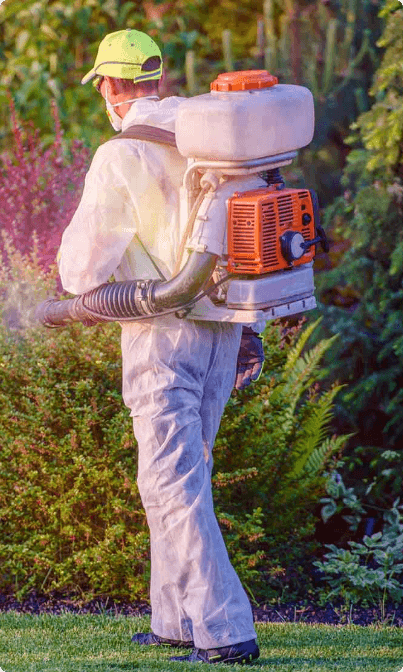 Conclusion: Why Pest Control Is A Good Investment
There are many primary benefits that pest control franchises can provide and the general profitable advantages of franchising, and the benefits in the pest control industry that have already been mentioned. Here are some reasons why pest-critter control franchises are a good investment:
Continual
Demand
Rats, bed bugs, and cockroaches are unconcerned about the economy. This is excellent news for pest control companies, as it means they can experience the steady growth that only a recession-proof company can provide.
Minimum
Investment
Pest control franchises are relatively inexpensive to start compared to franchises that need a fixed business location.
The majority of local authorities uses independent corporations
Independent pest control firms have benefited from recent market developments as well. Only a few years ago, many local authorities had in-house pest control units that provided free or partially subsidized services.
Pests come in a variety of shapes and sizes
It's better to choose your market before your services when you're first starting, and then build your business model around your pest control form, such as:
Wildlife (pigeons, sparrows, groundhogs, etc.)
Invasive pests that have spread across a region (cockroaches, bedbugs, carpenter/invasive ants)
Pests that occur from time to time (mosquitoes, ants, beetles, sowbugs, centipedes, wasps, and silverfish)
Pests that come and go with the seasons (ladybugs, boxelder beetles, and spiders)
Overall, take into account that pest-critter control franchises are a feasible option to earn constant income and be a successful franchise owner. Pest control companies come with a recognizable brand name, a top-ranked online presence, trained staff, mentor networking opportunities, marketing support, rigorous training, and continuing training. As a franchise buyer, you will only have to worry about the basics of your own business and let all the technicalities in the pest management professionals' and leaders' hands.
To receive expert guidance on investing in a mosquito control franchise, reach out to our team at Franchising Path - the go-to resource for exploring the best pest control franchises. We offer personalized and free consultations to answer all your questions and help you make an informed decision. Get in touch with us today and let's work together to build a profitable future.