Own a Mosquito Control Franchise
Insect infestations are a health hazard in both residential and industrial settings. Infestations in domestic settings can cause property damage as well as health problems. Also, mosquito or pest infestations in commercial buildings can lead to the company's closing and a substantial loss of customers and revenue.
Mosquito control franchises offer tremendous business opportunities for those seeking to be their boss in a high-demand market, given the pressing need to detect and control infestations ethically, quickly, and efficiently.
Mosquitoes can be dealt with using cost-effective wildlife management solutions. Millions of dollars are spent each
year to deal with wildlife and pests. Investing in the mosquito control industry would help to improve and expand a service-based business model that includes animal disposal, exclusion, and damage repair.
Talk to an industry expert
Sign up below to get started!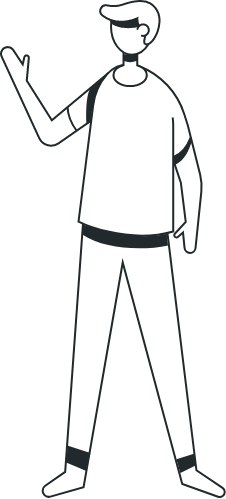 Investing in a mosquito control franchise opportunity allows you to develop a beneficial business system that includes financing options, minimal initial investment, and of course, managing a new location for an established mosquito control brand.
Take a look at the following mosquito control franchise opportunities basic information if you want to start your own pest control company and embark on a rewarding, exciting, and in-demand business venture
What is Pest/Critter Control?
Pest control or management—is the control or regulation of a pest species, a member of the animal kingdom that has a detrimental effect on human activities. Exclusion, repulsion, physical displacement, and chemical control are all used to eliminate these pests. Mosquito control is just a more specific service dedicated to dealing exclusively with the threats mosquitos pose to a property or community.
What is Mosquito Control?
Mosquito Control is a specific type of pest control that deal with a population of mosquitoes in order to reduce the harm they cause towards human. It's an key part of public-health because, especially in warmer climates, because mosquitoes are vectors of many diseases, like malaria and Zika virus. Climate change has also made parts of the United States warmer than before, helping mosquitoes spread northward more every year.
There are three types of mosquitoes, based on the effects they have on the human population. Note that many times, these overlap and aren't exclusive to one or the other.
1. Public health mosquitoes:
These are a threat to human health because they can transmit infectious diseases.
2. Economically important mosquitoes:
They threaten several parts of economic activity, including tourism, real estate, livestock and agriculture.
3. Nuisance mosquitoes:
They are an annoyance mostly in outdoor and indoor recreational areas, but are not a health threat.
What diseases do mosquitoes transmit in the U.S.?
Here are just some of the viruses which are carried by mosquitoes in the United States:
West Nile virus. Everglades virus.
Eastern equine encephalomyelitis virus.
Saint Louis encephalitis virus.
Highlands J virus.
La Crosse Encephalitis.
Zika virus.
How to Start a Mosquito Control Business
To start and set up a franchise, you'll need money and time. The benefit of franchising over starting your own company is that you will obtain assistance and will not have to deal with the everyday problems that a start-up faces, such as designing a business model, processes, seeking suppliers, and thinking about creating a brand. It helps to have some experience in the pest or mosquito control industry, but mostly you only need a basic understanding. If you're just getting started and want the complete business set up, a franchise would be able to provide you with training.
Next is a list of things to consider before starting your own mosquito control-removal business:
Choose the mosquito control services you'll offer
You'll need to find out which services make the most sense for your company before getting started. Begin by considering your immediate surroundings and the mosquito problems that are most common there. Focus your mosquito control services on the local needs.
Licensing, Registration, and Certification
They threaten several parts of economic activity, including tourism, real estate, livestock and agriculture.
Getting insurance to protect your mosquito control business (and yourself)
What if you cause harm to a customer's property? Are you using chemicals that can stain or affect the area? It is best to take insurance into consideration when you calculate the costs needed to set up a business in the pest control industry.
Select the Appropriate Pests and Critters Control Equipment
After you've built your business, you'll need to think about getting the right equipment for your daily operations.
How Much Does It Cost to Start a Mosquito Control Service?
While you can theoretically start a mosquito control company from your home and save the cost of finding real-estate for a location, you would also need the required equipment and supplies. A single-gallon foamer will set you back around $200, and a single-gallon sprayer or backpack sprayer will set you back around $250. If you're just getting started, a new truck will set you back $20,000 or more.
You'll also need supplies to safeguard yourself and the residences you visit. This includes gloves and shoe covers, which can usually be purchased in bulk for a low price, as well as a respirator, which would likely cost about $100. Employees can add hourly costs to that, but you can defer that before the company starts to grow. In total, a pest control business would cost at least $10,000, with an average cost as high as $50,000.
Mosquito Control Franchise Cost
You can partner with an established franchise for sale to open your own instead of starting from scratch. This has its pros and cons, but you'll get the advantage of partnering with a well-known brand and the help of an organization that has already established processes for everything.
The costs of starting a franchise can vary greatly. For example, Mosquito Squad requires an initial investment of $63,962 to $90,022, while Mosquito Shield requires a $44,000 to $53,500 initial investment. However, some of these franchises provide financing, which can help reach any pricing or fee to help a small business owner who might be unable to obtain capital from a conventional lender.
Profit
As mentioned before, one of the great things about owning a pest control company is that most of the revenue comes from subscriptions. Customers pay a monthly fee to have you come to their homes or businesses and treat the structure to keep bugs out. This ongoing revenue means you won't have to worry about fluctuating cash flow as you would if you run a service with one-time customers.
Regular treatments will cost much less, but larger jobs will cost an average of $1,000—even more—if you're called in to remove a mouse, expect to charge between $100 and $200. Since prices can vary drastically from one market to another, it's crucial to research standard pricing in your area.
Statistics on pest and mosquito control growth and profitability:
6.32 million Americans expected to use a pest control service in 2018 (Statista; US Census Bureau)
Pest control services generated more than $12.57 billion in revenue in the United States in 2017 (Statista; US Census Bureau)
If you are an entrepreneur looking to start a profitable business and get constant income, then the pest and mosquito control enterprise is for you.

Conclusion: Why Mosquito Control Is A Good Investment
There are many primary benefits that pest control franchises can provide and the general profitable advantages of franchising, and the benefits in the mosquito control industry that have already been mentioned. Here are some reasons mosquito control franchises are a good investment:
Continual demand
Mosquitos are unconcerned about the economy. This is excellent news for pest control companies, as it means they can experience the steady growth that only a recession-proof company can provide.
Minimum investment
In general, pest and mosquito control franchises are relatively inexpensive to start compared to franchises that need a fixed business location.
The majority of local authorities use independent corporations
Independent pest control firms have benefited from recent market developments as well. Only a few years ago, many local authorities had in-house pest control units that provided free or partially subsidized services. Nos, almost all of them subcontract their mosquito control services to local businesses.
Overall, take into account that mosquito control franchises are a feasible option to earn constant income and be a successful franchise owner. Mosquito control companies come with a recognizable brand name, a top-ranked online presence, trained staff, mentor networking opportunities, marketing support, rigorous training, and continuing training. As a franchise buyer, you will only have to worry about the basics and let all the technicalities in the pest management professionals' and leaders' hands.

For further information on how to proceed on your mosquito control franchise investment, contact our team at Franchising Path, where you'll get a personalized and free consultation on all your doubts and options regarding the buying of a pest-critter control franchise. Contact us today! Let us build a profitable future together.