Ready to Own a Franchise?
Buying a franchise is a good way of setting up a business if you've never owned one, or it can be a good way of entering a new industry or business sector with help from an established brand. If you want to open a new location on behalf of a franchise, you need to first prove you can cover the cost, along with paying the fees or rights to use the brand. You are not a co-owner of the company; you only acquire the right to use the business model and must follow a certain set of rules, procedures, and plans, although you can also add innovations to the franchise in order to look for a profit margins opportunity.
Suppose you're interested in a tree service franchise. In that case, this guide can help you with basic information like the steps, how to qualify, explain about fees, royalties, agreements, profit expectations, and much even the pros and cons.
Talk to an industry expert
Sign up below to get started!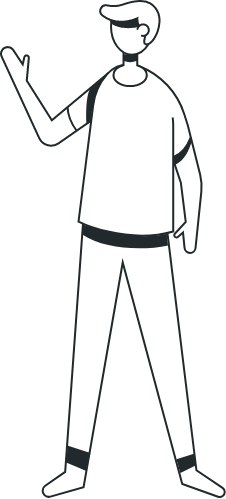 What is a Franchise Business?

A basic definition of franchising is the business model in which you're essentially buying into an established brand and organization in order to open a new location managed by you. You have to follow a certain set of rules, procedures, and plans, although you can also add innovations to the franchise. There are two main parties involved:
What is a franchisor? The owner of the brand or franchise that you will be participating in.
What is a franchisee? The person who opens one or several new locations of the franchise on behalf of the franchisor.
How Does Franchising Work?
Sometimes a company wants to expand into new territory or markets but might not have the knowledge or money to make it work without help, and they need a guide. One of the franchising benefits is that it offers a way for business owners, especially a small business, to expand with help from people who know the local market better; they become a franchisor. This, in turn, offers the people who help the franchisor expand and guide them in the local market, a way to join an already successful business model; by becoming a franchisee within the franchise.
Franchise Agreement Defined
Franchise agreements are the basic legal contract between a franchisor and a franchisee. It needs to be handed over at least seven days before signing it so that the franchisee can have time to have it reviewed by a franchise lawyer or just themselves. Negotiating a franchise agreement can sometimes be half the work involved in opening a franchise location, so make sure you are properly advised. Also, always go through the franchise disclosure document (FDD) first before agreeing to anything, and you can find a template for a binding agreement online that will help you in your research as well.

What is a Franchise Consultant?
A franchise consultant is someone who helps you decide, at no cost, what kind of franchise is better for you. In case you've decided on the category or concept, a consultant can be someone that helps guide you towards the best brand for your goals and financial capability.
You can get help in the form of an individual consultant or an entire franchise consultant company. They will help every step of the way, providing ideas based on their own experiences and the information from the franchise brands they're working with. Although similar to consultants, a franchise broker works directly with a franchise to bring in new franchisees, doing so for a fee.They act as franchise advisors, like many franchise consultants do, but are likely less impartial when it comes to helping you make decisions.
How To Choose A Franchise Consultant?
Choosing a right franchise consulting company or a single franchise consultant is another part of the hard work involved in opening a franchise. Choose one with experience and knowledge about more than one type of franchise and industry and let them show you they have relationships with other business experts. A consultant that also can introduce you to investors or sources of capital is a plus.

How to Buy a
Franchise?
When looking to buy a franchise or how to own a franchise, first do some basic research about franchising, and a review about your own reasons for buying one. Make sure it's what you truly want to do, and gather all your personal financial information to see if it's a feasible investment as well. A franchise consultant can guide you through reviewing several franchises for sale options and business models.
Once you've gone through the first steps of deciding to buy a franchise, the franchise will ask you to: Pay a franchise fee, have enough liquid capital (money) to cover the cost of setting up a new location (including buying or leasing equipment, training, marketing, hiring), prove you have the minimum amount of net worth, and also sign a franchise agreement with the franchisor.
Low-Cost Franchise Opportunities
While low-cost franchises, or low investment, do pose some risks compared to their pricier counterparts, they offer several other benefits (besides being affordable) that are hard to ignore: versatility, accessibility, higher revenues, scalability, and resilience.
Since low-cost franchises are usually home-based companies and do not need plenty of resources, revenues can be generated quicker. Investing in a low-cost franchise gives you an overall low-risk opportunity to grow.
Aside from low-cost, they are very beginner-friendly with low startup costs, little-to-none employee training necessary, and there's a wider variety of options. A tree services franchise is a low-cost franchise alternative.
Licensing vs Franchising
The key difference between licensing and franchising is just how much you own or are responsible for. When you license a brand, you are merely "renting" the right to use specific copyrighted materials, names, logos, etc. With franchising, you are investing in a brand and helping the growth of an already established company, with the right to operate a new location of the company.
Advantages And Disadvantages Of Franchising
We could make a huge list of the pros and cons of a franchise, but in summary, the benefits can outweigh the drawbacks if you are looking for a business model that lowers the risks for you as a first-time business owner, and that goes for both legal and financial risk:

Pros
A franchise has a lot of pros compared to
your own business:
The know-how is given to you with training.
You buy into a brand consumers trust.
Standardized procedures.
Risk is shared.
Proven success.
But it can be just as much an investment as starting up your own business, although most franchises, in the end, can cost a bit less. It's just a matter of paying the licensor for the franchise's legal rights, then the fees, getting the agreements ready, and the other steps we've mentioned already.
Cons
One of the drawbacks of owning a franchise is in fact that:
You have to follow strict rules and laws about how to manage your location.
Not a lot of room to innovate by yourself.
In cases of financial struggle, you, the licensee, can't stop paying royalties and fees.
Although, following a previously successful model is part of the reason why many decide to join a franchise in the first place, as it's overall fewer legal risks for you and the franchisor's finances. You are also obligated to follow a contract and manage the franchise for a minimum number of years. You are effectively licensing a business for a set amount of time.
Starting a Tree Service Business
Want to start a franchise?
A tree service franchise offers a lot of high-profit margins which each service, as it does not need a massive amount of investment in real estate or equipment compared to other industries like food or human services, and it does not suffer from any market saturation. It's worth mentioning that with the tree services industry growing to more than $20 billion a year, there's no danger of saturation any time soon. Of course, the tree trimming business requires investments like in insurance for workers and properties, a municipal and state license, and other considerations, but in general, it's a less expensive venture than other franchises.
We have compiled a list of tree service franchise options available at your disposal.

How Much Do Tree Service Owners Make?
The tree service industry is a highly profitable industry, and within several months or even weeks of being established, you will notice this. The owner of any tree service franchise is happy to provide a detailed description of what they earn and the financial health through its Franchise Disclosure Document (FDD). Some of the best franchises even include the Financial Performance Representations report, which offers detailed information from all franchise locations; the average, high, and even low performing franchise locations.
If you're worried about regulations and dangers, don't. It's true that the tree trimming business is still a highly specialized industry that not any landscaping repair enthusiast can do without first approaching existing experts about it. But once that barrier is crossed with basic training from a certified arborist working for the franchise, you become a leading tree service industry player among homeowners and property owners in your local market.
Monster Tree Service Franchise
The Monster Tree Service franchise has become the most trusted, successful and recognized tree service franchise in the nation within less than a decade, calling themselves a national brand with local experts.
They offer the opportunity to run a business that is outdoors, low-cost, high-repeat sales, big profit margins, scalable growth, and regular business hours that won't demand a lot of sacrifices from your family time.
Monster Tree Service offers great support to the franchisee, even before you get to the help they provide with training and opening your location at no extra cost or for any added fees. Their certified arborist will make you a local expert on the landscape industry, including the basics of tree care, stump grinding, tree removal, tree pruning, shrub maintenance, and more. Also, Monster Tree Service awards territory to each franchisee, meaning they will have the exclusive right to use our brand and service in a certain location.
The franchise offers everything from uniforms to digital marketing, and even helps with buying your equipment.
Monster Tree Service Cost
Monster Tree Services is not a costly opportunity relative to other industries or franchises. After taking into account the initial fees, the first royalties, the capital requirements, and net-worth, the costs of opening a tree service franchise might be between $160,815 - $266,429. This is only an estimate because the prices for each location varies on several factors.
The Monster Tree Service franchise fee, for a single territory, is $49,500. The charge includes your own exclusive territory, with at least 200,000 in population, with significant discounts.
For a population of 400,000, the pricing per location drops to $40,000, and so on. And, it comes with exclusivity for that territory, which means Monster Tree Service will not place another location in that area, as well as the exclusive right to provide residential, commercial, and government contracts for tree removal, pruning, land clearing, and more.
Outlet

Baseline Population

Franchising Fee

1

200,000

$49,000

$49,000

2

400,000

$40,000

$89,500

3

600,000

$35,000

$124,500

4

800,000

$30,000

$154,500

5

1,000,000

$30,000

$184,500
Monster Tree Service Reviews
Monster Tree Service is one of America's top tree service providers, and its franchisees constantly review them highly year after year, with special praise for its company arborists training program for all new franchisees and employees, help with marketing, customer service, it's overall low-cost and a chance to participate in a growing and thriving industry. Check out Monster Tree Service Reviews for more detailed information.