Subway is the 2nd lowest earner in the franchise industry and has closed over 900 stores in 2017 alone in the US as per the list of QSR 50. What do you think is the main reason behind such a huge failure? Let me tell you. It's the lack of homework done before investing in a franchise.
People, unknowingly and without any deep understanding, choose a franchise that might scare them later. They forget that what they choose would be their life for the next 10 to 20 years. Hence, making a bad decision can make you lose all your money, life savings, efforts, and time.
Not all donuts come with a hole, especially in the franchise industry. But it's not like you cannot find any perfect franchise. So, I am here to help you come up with a few ideas to walk you through the process of choosing the right franchise for you.
1. Know what exactly is a franchise.
How many of you are familiar with the term 'franchise'? Some of you might be wrong about what you assume it to be.
For many people, the franchise is a way to own a business under the name of a renowned brand or company. However, what these people forget is that they're not the real owner of the business but only have the right to operate a franchise business for a specific period of time.
It is about getting into a rigid system and you have to follow the rules, unlike a business person who makes their own rules. Let me say it again, there is a proven business model and you will be operating that in your franchise business.
What my point is to ask yourself if this is something you want? If it's a yes, then franchising is a thing for you.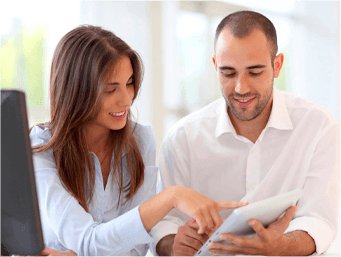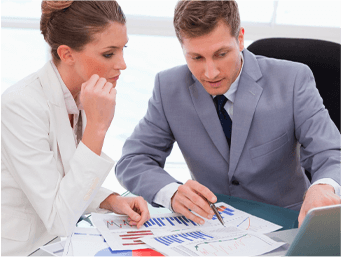 2. Market research
Capital is the next basic requirement to start your franchise ownership. But what comes after that? It is market research. If this is done well, the most critical franchise can turn into a great opportunity for success.
If you ask me, there are a number of sources to look for the data you want before investing anything in a franchise. Google everything you want to know about the company. Not just the name and the background, here I am talking about digging deeper. Know the services, feedbacks, happy/unhappy franchisees, and more.
It is not like there will be a franchise with no bad review. Go through the review websites, online business models, Facebook, Reddit, google reviews, yelp, and more. Pay close attention to the database, analyze the statistics, and make a record of whatever information you get.
Be smart enough to know what is best for you. You know what I mean!!
3. Going through a personality test
Though an ignored factor but the most important one, personality is something people consider unimportant when it comes to franchises. People often just look at the records and gain interest in a specific franchise-type or a particular brand because of the numbers. Later, they convince themselves that it has better scope in the coming future and, as a result, end up making a bad decision.
I am not saying there is a perfect franchise for everyone but if you focus, there is a franchise that is best for you. To get that, choose your business model by understanding your personality type. It must suit your background, business and personal objectives, interest, skills, ability to learn and, most significantly, your mindset.
The best way is to ask if the daily operation of that franchise is something you would love doing for the next few decades without getting frustrated.
In simple words, pick a battle you can win not the one you regret fighting for.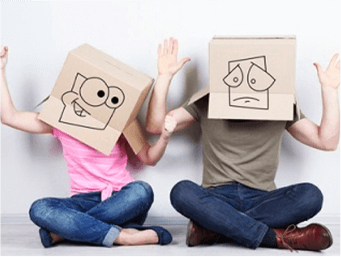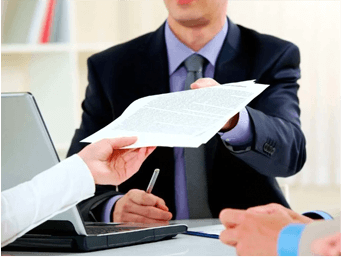 4. A thorough understanding of FDD
Before getting to the point, let me tell you what FDD is all about. FDD or Franchise Disclosure Document is a legal document that states all the information you need to know before investing in a franchise.
The thing is, whenever you apply for a franchise in a company, they will hand you the FDD to make you understand everything beforehand. In this documentation, you not only see the money you need to have but pay specific attention to the items like litigation, number of suppliers, franchise data, dispute resolution, item 19, territory size, and length of the agreement.
If you go through similar legal documents thoroughly, you will get an idea of what you can expect from the franchise and how things exactly work in a company. Moreover, this study will help you in the next step which is about clearing your doubts.
5. Putting on relevant questions
Now, it is time to meet the franchisor face to face and ask all the relevant questions you have. It is your life decision and you are allowed to ask anything you want to. Besides, if the franchisor is genuinely interested in you, they will come out of the curtains and show you their best franchising marketing system with utmost transparency.
Your questions must include queries about what support can you expect, what challenges you can face, do you need to have certain skills, how many people will you be attending daily, or even the types of personalities involved in the franchise previously.
What can you understand from such questions? Well, obviously you can clear your doubts but it can also make you analyze the situation pretty well. For instance, once you get the data of the different personalities of previous franchisees, you can separate failed and successful ones. If the successful personality is similar to yours, it is a big thumbs up.
Such interviews are not only a way of understanding things better but also create a good 'franchise network'. The reason being, there is a need to have a mutual understanding and expectation between franchisee and franchisor based on both parties' behaviour and social norms.
Therefore, it's necessary and very crucial to get into talking deep about the business you are going to deal with.
Conclusion

Even after getting plenty of information from various platforms, people still make terrible franchise decisions and end up losing all their money or even worse. You need to be critical, practical, careful and avoid any emotional reasons that might put you in a bad position. And to prevent you from going for the wrong franchise and helping you find the most suitable one, I am here to help you out. So save your time and effort and contact me to make a thoughtful decision at NO additional cost.