Taking the responsibility of a franchise owner is all about performing the role of an entrepreneur, businessperson, investor, general manager, and a significant member of a huge company simultaneously. It is like having a lot on your plate but still finding happiness in every role and task.
Choosing the right type of franchise is all about going through the path of knowing what type of personality you have, how concerned are you in business, how much guidance would you require, and how much time are you ready to invest in the business? Well, obviously these are different from the main factor which is money and capital but the list goes on and on.
When I talk to people about their interest in franchising, most of them relate this business to their personality traits. Some like to perform different tasks all at once, some prefer not to take responsibility at all. This is the reason why personality traits have a lot to do with the success of a franchise business.
So, I have come up with different types of personalities of franchise owners. Read on to figure out which one describes yours.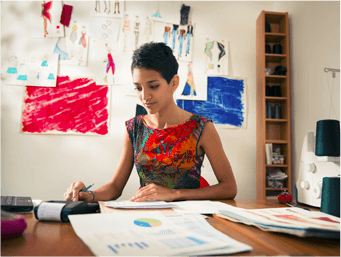 1. Entrepreneurial
Having an entrepreneurial mindset is a must to find success in any franchise which generally involves a lot of hard work. Therefore, the entrepreneur within you feels pretty unhappy when you are unable to find any task to be performed. In other words, you love to stay active and keep yourself busy all day long.
Studies show that those with an entrepreneurial mindset often have superior marketing and management systems that are not 'readily identifiable'.
Because of your multitasking personality, you are fortunate enough to have a successful franchise right from the beginning. Moreover, you wish to expand more and more until you are satisfied.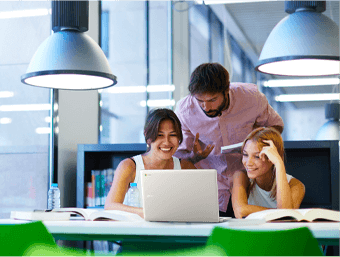 2. The learner mentee
Franchisors normally provide training programs to a franchisee and those who learn, perform great throughout their franchising journey. Then comes the all-time leaner who doesn't stop learning at any stage.
The constant learner works with a desire to gain knowledge at every step and implement it on the business. It's not like they are stupid but they have a good reason to learn. It helps them understand a system well and they can comprehend what works and sticks to it.
Franchisors, on the other hand, prefer people who have a strong ability and willingness to learn the system well and work within the specific parameter of the business.
Do you often come up with many questions? Do you believe in the fact that money is not everything? Do you think that maintaining the reputation of a company is of topmost priority? Then you are definitely a learner my friend.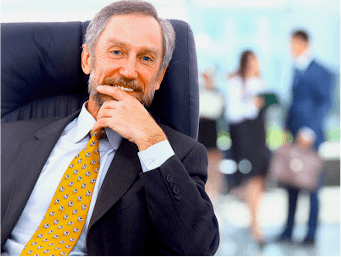 3. The experienced
Have you ever had a franchise before and are well-familiar with the system? Then you are a perfect fit in this category. The experienced, as the name suggests, are the ones who have prior experience in the franchise and know every strategy behind running such business from their experience.
Companies provide excellent coaching to people who find interest in holding a crucial position in a company. If you are the one who already knows everything or has an idea, chances are a new company may not qualify you for the franchisee in their company. This is because companies usually prefer a newbie because they are easy to train in comparison to the experienced ones who are in fact quite rigid.
However, it's not like you have a lack of opportunities but you are really good at understanding what you want. Hence, can filter your preferences like no other type.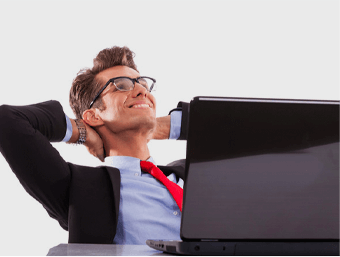 4. The optimistic visionary
Optimism is one of the basic requirements when it comes to becoming a successful franchise owner. However, there are people who, being overly optimistic, repeatedly avoid going through informative data about future risks. Here, I am not talking about such optimism.
The glass is always half full for you. Being an optimistic visionary you are very positive about your results and see a rising scope in the future is your forte.
No matter how big or small the problem is, you always come up with a solution and opportunities to find a path of triumph. You DO NOT like wasting time thinking about how certain hindrance occurred instead you are more focused on finding the answer.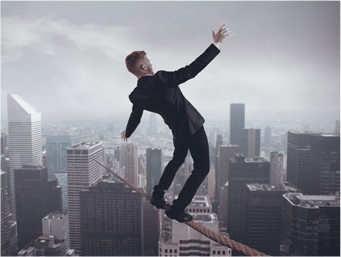 5. Risk-taker hero
Taking up a business is not a piece of cake and this might scare many people. Then comes the risk-taker who chases the best in everything by taking daunting steps when they enter the franchise industry.
The dream of having the freedom of ownership, building something from nothing, and the additional security of working in the industry is fascinating to you. You generally take the less-travelled road, set a personal goal, and make sure to achieve it.
Therefore, with your strong business model and ethics, you work hard and deliver exceptional services by investing in a risky franchise.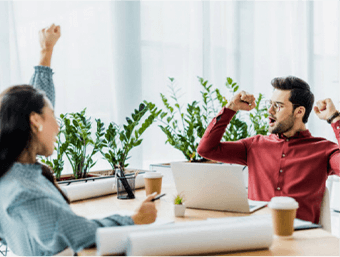 6. The cheerleading enthusiast
Sit back, relax, and the business will just happen. This is not you. You are someone who leads the entire team and recognizes others with similar work ethics as you have. You do what you love, invest in what you think works best for you, and have a passion for the brand you invest yourself in. This sense of fulfillment and happiness for the work is reflected in almost everything and customers do love seeing that.
With a blend of an entrepreneurial mindset and an optimistic vision, you create an environment that results in the effective performance of people around you. A business is not only about the leader working hard, it is about bringing people together and working as a team.
Conclusion
Your personality reflects a lot about what type of franchise you should own. However, making the best decision can be very tricky and if a franchise does not suit your personality, you'll be doomed. If you're confused even a little bit about what franchise would suit you the best, I am here to help you evaluate your future potential at no cost. So, get the best out of a free consultation where I prepare you to get the best deal of your life.