Tree Service Business
Opportunities &
Franchises for Sale
When looking for a tree service franchise brand to buy, it can be daunting to just figure out what franchise opportunities to look for. No matter if it's a small or large tree service franchise, it's always going to be a big investment and you must take the time to think through.
Learn about your personality and your own skills, and ask yourself important questions like "Why do I want a franchise for?", "Am I good at being a manager?" or "Am I patient?" Write down your goals with a franchise on a legal pad, for example, and then it will be easier to determine what category of the franchise to buy into.
Talk to an industry expert
Sign up below to get started!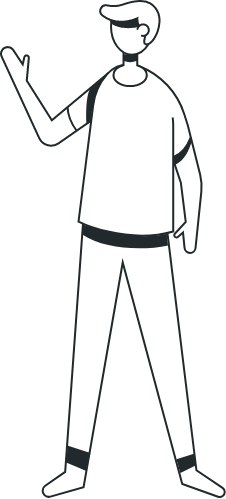 The other factor to take into account is, of course, your finances. All franchises ask for a minimum of capital or cash on hand, because even if the franchise fees (the money they ask to purchase the rights to the franchise) are a certain amount, they need to know you have enough capital to cover the total cost of starting a new franchise location by yourself. The franchise will ask you for also a minimum net worth on your behalf (how much is your overall wealth).
You'll need an average of $250,000 to start a franchise, although a tree service franchise might ask you between $100,000 and $200,000. The average royalty fees paid by franchisees range from 3% to 6% of monthly gross sales.
Are You Looking to Start a
New Franchise?
Starting a new franchise has many advantages to just expanding on your own; it takes less capital, less risk, and takes up less of your time as well. You gain partners when franchising, but you are still the owner of the brand and parent company.
It takes about four to five months, in general, to get started on the legal and bureaucratic paperwork. You'll need a franchise lawyer to help with the legal aspect, then register with your state or local franchise regulator. That's actually the easy, or less hard, part.
The harder part comes when it's time actually be a franchise, and that means getting at least one new location through a franchisee who agrees to your terms and your royalties and fees.
It takes you about 120 days since you started to do all the paperwork for you to come up with a compelling franchise offer through your Franchise Disclosure Document (FDD), which will entice others into helping you grow your business through a franchise, and have them close a contract with you.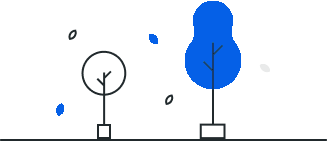 Afterward, there are a few things to keep in mind:
You're going to need to choose the right location or service area for your franchise.
Train your franchisee
Assist with opening
Get them in touch with your suppliers
Any other support in order to comply with your franchise rules.
It takes about 450 to 510 days (a year and a half) for a franchise to be truly up and running while paying your royalties. Then you'll be a franchisor.
That might sound like a lot of time, but it really is about the same as starting a new business. And it comes at a lesser human and financial cost as well, because somebody is basically paying you to expand your business.
Who to trust when opening a new franchise?
Your first franchise location will have to rely on people you already know in a location near your original one, and rely on customers who know your brand well and want more of it. That new franchise location is going to reel new residential and commercial customers, and then you'll expand once more, with new franchisees, new market segments, new geographic locations, and more revenue.
Take care of your
franchisors
Most importantly, it's about taking care of your franchisors, because they are the ones who will do a lot of the heavy lifting expanding the franchise. The franchisors that come after the initial expansion of your franchise, will be a lot more objective when analyzing the strength of your brand, so starting off on the right foot with franchisors is paramount.
Marketing and
expansion plan
Your marketing has to go hand in hand with your initial franchise offering plans. Not all marketing works everywhere, every time or any way. You have to also work alongside your new franchisor to understand the local market, who (is supposed to) knows it better than you.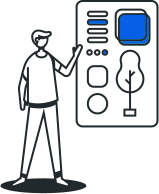 Are you looking to buy an
existing operational franchise?
There are many advantages to buying an existing operational franchise. Being part of a franchise means you get to enjoy the benefits that you wouldn't normally get as an individual business owner (like collective buying power, multiple revenue streams, etc). But before you buy into a franchise, be careful with a lot of franchise review websites. They aren't always truthful about most franchises, or more specifically, aren't giving you the whole picture.
The main things to consider when looking for a franchise brand are:
If the products or services that the brand sell go with your own personality and goals. Managing a restaurant franchise is not the same as managing a tree care or tree service franchise, not in terms of sales, customer service, investment, equipment, and more.
Your skills will also play an important role in deciding which brand to chose. Write down in a legal pad all your qualities and skills and maybe even what you want to learn from having a franchise. Don't go chasing flashy brands in the industry, and always go with what you already decided after writing your own pros and cons.
Do your research. The franchise's financial performance, which is available through its Franchise Disclosure Agreement (FDD), is going to be a key deciding factor as well. That document has the phone numbers and contact info for all of the franchisees, so you can call them up and ask them for objective information about the brand.
Your own financials will help you determine what kind of franchise is within your reach. Don't overextend your finances just to get that big famous franchise you want. You might have to settle for something smaller, but will, in the long run, be much easier to manage or operate and that means a better return of investment.
Just how much does a brand offer in terms of help starting up? Do they pay for your training? Uniforms? Do they take care of the marketing? Help you with your business loan? Just make sure you don't go for the cheapest just for the sake of saving a few bucks. That might cost you more in the long run.
Here is a list of tree service
franchises for sale
Confident you now know enough about choosing the right tree service franchise for you? Here's a list of the top tree service franchises for you to embark on.